Alumnus Jay Yonamine creates scholarship for SoDA undergraduate students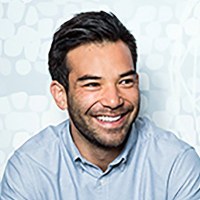 Penn State has announced that Jay Yonamine, Head of Data Science and Operations for Global Patents at Google, has established the James Yonamine Undergraduate Scholarship in the College of Liberal Arts. The $50,000 endowment aims to help undergraduates from underrepresented groups be able to afford to study Social Data Analytics at Penn State. 
Jay is an alumnus of the Big Data Social Science IGERT (the NSF-funded program that developed the Program in Social Data Analytics) and earned his PhD in Political Science from Penn State in 2013.
Read the full story about Jay's generous gift: Young alumnus, Google executive creates scholarship in liberal arts (Penn State News).