Claire
Kelling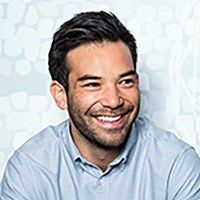 PhD Student, Statistics & Social Data Analytics
BDSS-IGERT Fellow, Cohort 6 (2017-18)
C-SoDA Student Affiliate
Education:
Dual PhD in Statistics and Social Data Analytics, May 2021

PhD Candidate, Graduate Minor Computational Sciences

Pennsylvania State University, State College, PA

B.S. Statistics, B.A. Economics, May 2016

Virginia Polytechnic and State University, Blacksburg, VA

University Honors Program

Minors: Women's & Gender Studies and Women's Studies Leadership
Biography:
Claire is a PhD Candidate at Penn State University, pursuing a Dual PhD in Statistics and Social Data Analytics. She completed her BS in Statistics and BA Economics at Virginia Tech. She has extensive experience in applying statistical tools to research problems that work towards social good. Her past and current research lies at the intersection of criminology, public health, public policy, spatial statistics, and computing. The Big Data Social Science Fellowship has allowed her to work with statisticians, political scientists, sociologists, geographers, computer scientists, and many more.Throughout her academic, professional, and extracurricular activities, she has systematically chosen positions and experiences that will allow her to develop the analytical skills, political awareness, and theoretical grounding to inform public policy.
As a triplet from the small town of Morrow, Ohio, Claire grew up spending lots of time outside- swimming, kayaking, biking, and hiking. She greatly enjoys these activities now, as well as weaving and fostering dogs.
Departments:
Dual-title PhD Student
PhD Candidate