Carolynne
Hultquist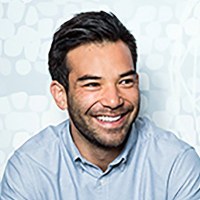 Postdoctoral Fellow, Columbia University (2020-)
PhD, Geography (SoDA Graduate Minor) (2019)
BDSS-IGERT Fellow, Cohort 4 (2015-2017)
Websites:
Biography:
Carolynne is a PhD candidate in the geography department and social data analytics specializing in
 fusing GIS and Remote Sensing to better understand complex environments
. Her
 research involves machine learning, geospatial technologies during hazards, energy, and complexity science. The goal of her
 graduate research is using computational methods for spatio-temporal analysis and modeling of human impacts from natural disasters.

She received her M.S. Geography degree at Penn State for her thesis involving validating radiation measurements around Fukushima by comparing citizen science, government data, and models over space and time. 
She believes it is critical to recognize the benefits and limitations of environmental and social data from various geospatially enabled technologies.

Departments:
Graduate Minor PhD Student
PhD Candidate