Professor, Information Sciences & Technology
Graduate Faculty, Social Data Analytics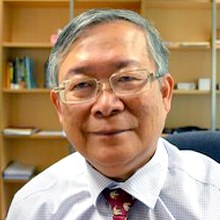 Departments

Informatics
Social Data Analytics
Professional Bio
Biography:
Chu has published more than 190 refereed articles in top-ranking journals and in proceedings such as ACM Transactions on Cyber Physical Systems, INFORMS Journal on Computing, IEEE Sensors Journal, IEEE Internet of Things (IoT) Journal, Decision Sciences, IEEE Transactions on Evolutionary Computation, Decision Support Systems, IEEE Transactions on Dependable and Secure Computing, Computer & Security, European Journal of Operational Research, IEEE Transactions on Information Forensics & Security, Journal of Operations Management, IIE Transactions, IEEE Security & Privacy, Computers & Security, International Journal of Production Research, International Conference on Information Systems (ICIS), ACM Conference on Electronic Commerce (EC), ACM Conf. on Computer and Communication Security (CCS), IEEE Global Telecommunications Conference (GLOBECOM), IEEE Conference on Computer Communications (INFOCOM), and other high-quality of outlets. He is coauthor of the book PROSIM: A Production Management Simulation by Harper Collins (second edition) and Irwin/McGraw-Hill (third edition).
Research Interests:
Chu's current research focuses on (1) Smart Sensing / Internet of Things (IoT) Technologies and Applications (a new initiation in 2005), especially in data management, complex event processing (CEP) & inference, system integration, security and privacy issues, and their applications in healthcare, supply chains, environmental monitoring and smart spaces; (2) Information Assurance and Security, especially in security analytics, wireless security, privacy preserving, cyber forensics and risk management; (3) Data Sciences and Intelligent Technologies, especially for business analytics, financial fraud detection, stress detection, and communication networks design; and (4) Operations and Technology Innovation including Industry IoT, lean thinking, strategic quality management, process reengineering, and supply chain integration and management.
Six of his articles received best paper awards. Dr. Chu received the best theoretical/empirical research paper award from the Decision Sciences Institute (DSI) in 1989, the Research Citation from the College of Business at Iowa State University in 1991, the best paper award from the IEEE Workshop on Computer Vision Methods for Bioinformatics in 2005, the best paper award from the International Conference on Information and Management Science in 2007, the best paper award from the IEEE Conference on RFID Technology and Applications in 2013, the best paper award by the International Conference of Smart Health in 2018, and the best paper award of European Journal of Information Systems (by The Operational Research Society) in 2018. In research grants, Dr. Chu has received more than $ 3 Million (as PI or co-PI) from various funding sources, including NSF, DoD/NSA, Japan Society for the Promotion of Sciences, National Science Council of Hebei Province (China), Marine Corps Research University (MCRU, Penn State), Hewlett-Packard (HP) Co., Lockheed Martin Corp., Cisco Systems, and others.
Chu has taught networking and telecommunications, computer and cyber forensics, security and risk managment, wireless security, IT and systems integration, big data analytics in healthcare, Topics in Security Analytics, intelligent technologies for Business; decision support systems (DSS); object-oriented systems analysis and design; enterprise resources planning (ERP); process reengineering; competitive manufacturing management, strategic quality management, and many others.