Cindy
Cook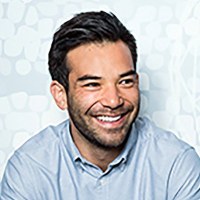 Data Scientist, SAIS
ABD, Statistics
BDSS-IGERT Fellow, Cohort 3 (2014-2016)
Education:
B.S. Mathematics with minor in Economics, Catawba College

M.S. Statistics, American University
Biography:
Archived bio:
Cindy is currently pursuing a PhD in Statistics at Pennsylvania State University.  Her past research has been focused on implementing and statistically analyzing machine learning algorithms specifically within the framework of survival analysis.  She also spent time implementing methods for developing recommendation systems, and time in graph theory.  Currently, her interests include the areas of Computational Statistics, Causal Inference, Survey Sampling, and Spatial Statistics. 
Departments:
PhD Candidate