Christopher
Inkpen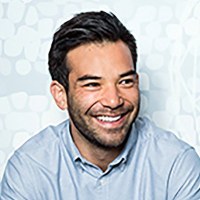 Data Scientist, RTI International
PhD, Sociology and Demography (2017)
BDSS-IGERT Fellow, Cohort 2 (2013-2015)
Websites:
Education:
PhD, Sociology and Demography

BA, Political Science, Boston College

Advisor: Kevin Thomas
Biography:
(Archived Penn State biography)
Chris is a dual-title PhD student in Sociology and Demography. His research currently focuses on the nexus of migration and development for countries of origin in both Africa and Latin America, specifically exploring the process of return migration. Additionally, he studies varied aspects of immigrant integration in the United States and Europe. His current research is methodologically diverse and employs qualitative and quantitative analyses as well as demographic techniques to examine these research foci.
Research Rotation (2013-2014): Kevin Thomas (Sociology, Demography, African & African-American Studies), with primary focus on a project using a longitudinal global visa database to predict student migration to the United States. He is also collaborating with working groups based out of the Statistical and Applied Mathematics Institute on Agent-Based Modeling and Census Issues.
Externship (Summer, 2014): Pew Research Center
Research Rotation (2014-2015): With Aleksandra Slavkovic, Statistics
Departments:
PhD Candidate
PhD Candidate