Scientific Visualization & Cartographic Quality Lead, NASA Earth Observatory
BDSS-IGERT Fellow, Cohort 1 (2012-14)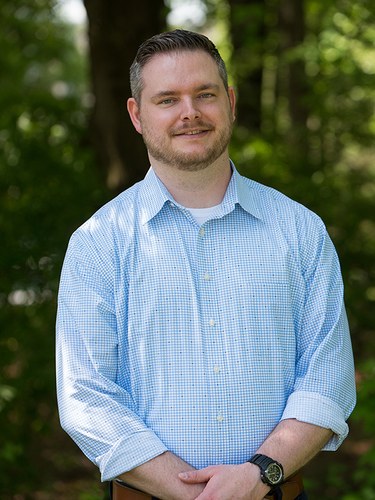 Education
MS, Geography, Michigan State
BS, GIScience, Michigan State
Professional Bio
Archived bio:
Josh is currently a PhD student in Geography with an emphasis on geovisualization and visual analytics. He is primarily interested in developing tools that aid in the interpretation of complex data, especially data that update rapidly or in real time. Drawing upon concepts from GIScience, human-computer interaction, and visual design, his work also focuses on transportation and ways we can use, and best communicate, real time traffic information for the benefit of drivers and transportation specialists alike. His current work attempts to reconcile these computational and cognitive burdens, allowing humans to make full use of quickly changing data in meaningful, intuitive ways.
Research Rotation (2012-2013): Alan MacEachren (Geography), GeoVISTA Center, with primary focus on "SensePlace2", a geovisual analytics application that forages place-time-attribute information from the Twitterverse and supports crisis management through visually-enabled sensemaking. (U.S. Department of Homeland Security, VACCINE Center, Award # 2009-ST-061-CI0001).
Externship (early Summer 2013): Prof. Dr. Sara Fabrikant, Department of Geography, University of Zurich, with primary focus on AniMOVE: animated visual analytics of movement.
Externship (late Summer 2013): IDV Solutions.
Research Rotation (2013-2014): Shyam Sundar (Communications), Media Effects Research Laboratory.
Externship (Summer, 2014): Center for Environmental Informatics, Penn State University