Jonathan
Nelson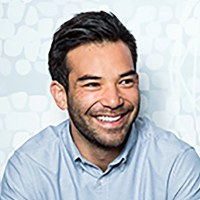 Vermont Department of Transportation
User Experience Designer, Strava (2015-2018)
PhD, Geography (SoDA Graduate Minor) (2019)
BDSS-IGERT Fellow, Cohort 3 (2014-2015)
Education:
B.S., GEOG, University of New Mexico

Advisor: Alan MacEachren
Biography:
Archived bio:
Jonathan's research interests include: cartography, GIScience, multiscale visualization and big data, and spatial statistics.  Prior to coming to Penn State, he held cartographic positions with National Geographic and Red Paw Technologies. Extracurricular interests include: cycling and neighborhood excursions with fiancé, April, and their two long-haired dachshunds, Sprite and Maggie.
Departments:
PhD Candidate