Director of Science & Technology, Office of the Director for National Intelligence (2019-)
Program Manager, Intelligence Advanced Research Projects Agency (IARPA), 2017-2019
Research Scientist, Johns Hopkins University, Human Language Technology Center for Excellence (2016-2017)
Data Scientist, Caerus Analytics (2015-2016)
PhD, Political Science (2016)
BDSS-IGERT Fellow, Cohort 2 (2013-2015)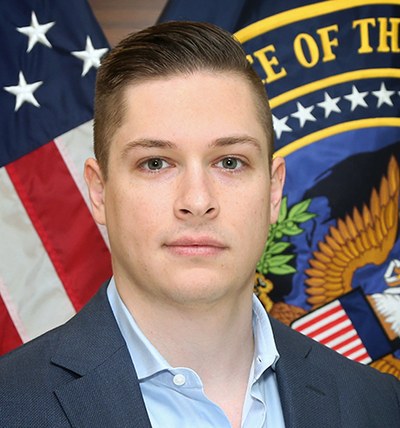 Education
PhD, Political Science, Pennsylvania State University
BS, Political Science, Louisiana State University
Departments

Political Science
Professional Bio
(Archived Penn State biography)
John is a Ph.D. student in Political Science, with a major field in international relations and a minor in political methodology. His research focuses on the application of social networks and predictive models to instances of political violence such as terrorism and substate violence. Additional interests involve text analysis and the machine coding of political events. The goal of his research is to build better predictive models of political events of interest, while also understanding how the interconnectedness of states and actors affects the propensity for violent conflict.
Research Rotation (2013-2014): Donna Peuquet (Geography), GeoVISTA Center, with primary focus on "STempo, An Interactive Visualization and Statistical Environment for Discovery and Analysis of Space-Time Patterns" (National Geospatial-Intelligence Agency [NGA] University Research Initiative).
Externship (Summer, 2014): Caerus Associates, Washington, D.C.