Margaret (Molly)
Ariotti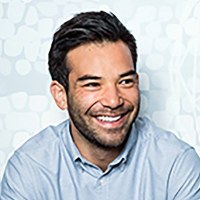 Assistant Professor of International Affairs, University of Georgia
PhD, Political Science (2018)
BDSS-IGERT Fellow, Cohort 1 (2012-2013)
Websites:
Education:
BA, PLSC / Geography, Binghamton
Biography:
(Archived Penn State student biography)
Molly is a PhD student in Political Science at Penn State, with a major field in comparative politics (minors in methods and geography). Her research interests currently focus on colonial language as a political tool, with a special concentration on former colonial possessions in Africa. She is further interested in developing democracies in Africa, and the influences of colonial inheritance.
Research Rotation (2012-2013): Burt Monroe (Political Science), Legislative Speech Projects, with primary focus on records in Africa, including Kenya and Francophone North Africa, and colonial period records of the French National Assembly.
Externship (Summer 2013): Center for Geographic Analysis, Harvard University with primary focus on AfricaMap, and a new training program in GIS technology and data manamagement for officials of the Cameroonian government and UNICEF-Cameroon.
Departments: