Mikaela
Karstens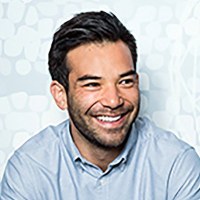 PhD Student, Political Science
C-SoDA Predoctoral Research Associate (2019-2020)
Biography:
I am a PhD candidate in Political Science and the C-SoDA Pre-Doctoral Research Associate at the Pennsylvania State University. I previously studied at the University of Minnesota where I received my B.A. in Political Science in 2014. I received my M.A. in Political Science from the Pennsylvania State University in May of 2018 with primary fields of International Relations and Political Methodology. I am affiliated with the Penn State Center for Social Data Analytics (C-SoDA).
My research focuses on the ways through which state and non-state actors attempt to build power and influence through nation-building activities and strategic political violence. In my dissertation, I explore how states can achieve these goals through a portfolio of violent and non-violent repressive strategies, with particular focus on substitutability. This expands upon the work of state formation, ethnic conflict, nationalism, and nation-building scholars to explain state repressive strategy selection. I also do work on adapting structural latent growth models for state level data.
I am currently involved in a number of research projects in addition to my dissertation work. These include work on the coding of the MID 5 data set (project website), the relationship between foreign direct investment and violence against civilians, state making strategies, and general theories of state-perpetrated mass atrocities.
You can find out more about my current work by visiting my research page. You can also find resources for learning R  as well as my project code on my github.
For more information, see my CV or contact me.
Departments: