Software Engineer, Google
PhD, Information Sciences and Technology (2017)
BDSS-IGERT Fellow, Cohort 1 (2012-14)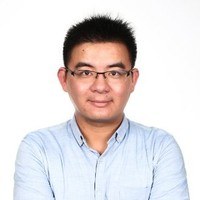 Education
BS: Intelligence Science / Economics, Peking University
Professional Bio
Archived bio:
Mo Yu is a PhD candidate in College of Information Sciences and Technology, Pennsylvania State University. His research interests are data mining, social network analysis and machine learning. His current research is focused on analyzing social networks and social media, with special consideration to utilizing spatial and temporal information. His past research experience includes online sentiment analyses in collaboration with the American Cancer Society and the Cancer Research Initiative, and a study of recommendations in an online dating network in collaboration with Penn State sociologist Derek Kreager.
Research Rotation (2012-2013): John Yen and Zhenhui Jessie Li (Information Sciences & Technology), with primary focus on analyzing social media through a focus on spatio-temporal factors.
Externship (Summer 2013): Guolie Song, Peking University, with primary focus on characterizing interpersonal links from cellphone network data.
Research Rotation (2013-2014): Working with Burt Monroe and Phil Schrodt on Event Data analysis.
Externship (Summer, 2014): IBM Almaden Research Center , San Jose, CA