Muhammed
Idris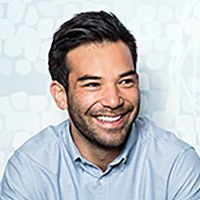 Director of Data, Product, and Technology, PLUS1
Fellow, Capria Ventures
Cofounder, Edel Technologies
Principle Data Scientist, TeraCrunch
Resident, TED Conferences (2018)
Postdoctoral Fellow, Concordia University (2016-2018)
PhD, Political Science (2016)
BDSS Fellow, Cohort 1 (2012-2014)
Websites:
Biography:
(Archived Penn State student biography)
Muhammed is a PhD student in the Department of Political Science. His research spans three topics, which include (i) political and economic development in the Middle East and North Africa, (ii) the political economy of entrepreneurship, and (ii) political risk and financial markets. The central unifying theme of his work is the study of how institutions – political, economic, and religious – and individual economic, political, and religious behavior influence each other and in turn a wide variety of outcomes related to political development and economic growth. His research is interdisciplinary and draws upon literature and methods in political science, economics, business, computational linguistics and computer science.
Research Rotation (2012-2013): Burt Monroe (Political Science), Legislative Speech Projects, with primary focus on "Opposition, Rhetoric, and Democratic-Styled Institutions in the Middle East and North Africa" (National Science Foundation #0924260).
Externship (Summer 2013): Parus Analytical Systems.
Research Rotation (2013-2014): Lee Giles (Information Sciences and Technology),Intelligent Information Systems Research Laboratory, with primary focus on "Financial / Social Stability Indicators in Open Source" (Raytheon).
Externship (Summer 2014): The Institute for Quantitative Social Science, Harvard University
Departments: