Matthew
Denny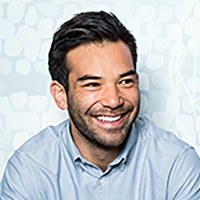 Research Scientist, Facebook Core Data Science (2019-).
Research Associate, Georgetown University, Massive Data Institute (2019-).
PhD, Political Science and Social Data Analytics (2019)
BDSS-IGERT Fellow (2015-2017)
Education:
M.Sc. Resource Economics, UMass Amherst, 2013

M.A. Political Science, UMass Amherst, 2015
Biography:
Archived Bio:
Matt is a Political Science PhD student co-advised by Bruce Desmarais (Political Science) and Hanna Wallach (Microsoft Research, NYC). The substantive focus of his work centers on the study of Congress, state and local bureaucracy, and organizational dynamics, through the use of computational social science methods. In service of this research agenda, he focuses on developing and implementing machine learning algorithms for analyzing social processes. He has a particular interest in developing new statistical models for text, networks, and text-valued networks. Matt holds Master's degrees in Applied Econometrics and Political Science from the University of Massachusetts Amherst. 
Departments:
PhD Candidate
Dual-title PhD Student