Stephanie
Wilson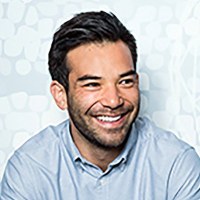 Assistant Professor, Psychology, Southern Methodist University
Director, SHARE Lab
Pelatonia Postdoctoral Fellow, Institute for Behavioral Medicine Research, Ohio State University (2016-19)
PhD, Human Development & Family Studies (2016)
BDSS-IGERT Fellow, Cohort 1 (2012-14)
Websites:
Education:
BA, Psychology, Rhodes College

Advisor: Lynn Martire
Biography:
Archived bio;
A PhD student in Human Development and Family Studies, Stephanie is interested broadly in the interplay of biological and social processes that promotes human change across the lifespan. More specifically, the application of a big data approach to understand how everyday social interactions prompt moment-by-moment changes and eventually shape trajectories of aging. Current research focuses on the covariation of heart rate variability and conversational attributes from continuous ambulatory recordings of older couples in the home setting.
Research Rotation (2012-2013): Lynn Martire (Human Development & Family Studies), with primary focus on "Couples' Daily Lives," a project that gathers intensive longitudinal data from the everyday interactions of people with Rheumatoid Arthritis and their partners.
Externship (Summer 2013): Cindy Berg and Jon Butner (University of Utah), with primary focus on "Dyads across the Lifespan, Health, and Dynamic Systems."
Research Rotation (2013-2014): David Hunter (Statistics) and Rachel Smith (Communication Arts and Sciences), with primary focus on "Conversational Networks and Physiology over Time."
Externship (Summer, 2014): The Family Institute, Evanston, IL. with Dr. Lynne Knobloch-Fedders at Northwestern University
Departments: