Wanghuan
Chu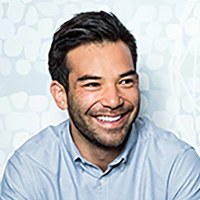 Data Scientist, Google (2016-)
PhD 2016, Statistics
BDSS-IGERT Fellow, Cohort 2 (2013-2015)
Education:
Currently: Statistics

BS, Statistics, Fudan University

Advisor: Runze Li
Biography:
(Archived Penn State student biography.)
Wanghuan is a Ph.D. student in the Department of Statistics at Pennsylvania State University. Her current research focuses on feature selection for high-dimensional longitudinal data. She is also interested in nonparametric and semi-parametric regression, data mining techniques and social network analysis.
Externship (Summer 2013): Continuous Improvement & Enterprise Optimization Group, United Airlines, Chicago, IL, with focus on projects modeling hub choice in one-stop connection markets and analyzing methods for demand forecasting.
Research Rotation (2013-2014): Methodology Center at Penn State University with Donna Coffman