Associate Professor, Department of Recreation, Park, and Tourism Management
Graduate Faculty, Social Data Analytics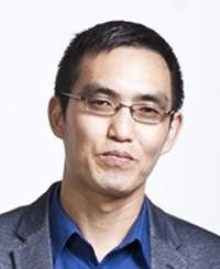 Departments

Social Data Analytics
Professional Bio
Dr. Bing Pan is currently an associate professor in Tourism Management, Department of Park, Recreation, and Tourism Management, College of Health and Human Development, Penn State University, USA. He received his Bachelor's degree and Master's degree from Nanjing University, finished his Ph.D. at the University of Illinois at Urbana-Champaign, and spent two years at Cornell University as a post-doctoral fellow. He moved to the College of Charleston in 2005 and taught there and directed the Office of Tourism Analysis, until he moved to Penn State University in 2016. From 2012-2013, he spent one year at Hong Kong Polytechnic University as a visiting associate professor.
Dr. Pan has 12 years of consulting experience with local tourism organizations and businesses. He has worked on projects on economic impact analysis, intercept surveys, market research, and ROI analysis. His academic research interests include tourism big data, information technology, e-commerce, destination marketing, well-being and tourism, consumer behavior and psychology. His recent research focuses on online behavior, and online destination image.
Dr. Pan serves on several editorial review boards including Tourism Management, Journal of Travel Research, International Journal of Contemporary Hospitality Management, Journal of Business Research, Journal of Information Technology and Tourism, Journal of China Tourism Research, and Journal of Global Scholars of Marketing Science.