Rachel
Smith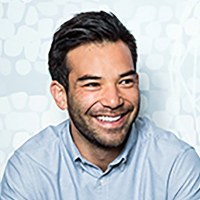 Liberal Arts Professor of Communication Arts & Sciences
Graduate Faculty, Social Data Analytics
Websites:
Education:
B.A., Boston University, 1994

B.S., Boston University, 1994

M.S., University of Arizona, 1999

Ph.D., Michigan State University, 2003
Biography:
Rachel Smith is a quantitative, communication scientist who researches the social of social influence. Her theoretical approach emphasizes the socially situated and embodied nature of communication and wellbeing. Humans are a social species, and communication is an interdependent process by which people make sense of and influence their worlds. Her research focuses on understanding of how and why social contexts shape and are shaped by the way in which people process messages attempting to shape beliefs, induce affective states, or change behavior. She is particularly curious about influence messages that spread through social systems, such as the diffusion of health innovations and the creation of social stigmas. Her research considers three questions: Why do some messages about health threats create stigmas about those with the health condition?  What are the relational influences and consequences of living with a stigmatized health condition? How and why does social context shape interpersonal influence? Her research has been funded by USAID, NIH, the Gates Foundation, and USAID. Professor Smith teaches courses on health communication (CAS 453), social influence (CAS 302), health campaigns (CAS 567), basic quantitative methods (CAS 561), and advanced methods for dyadic and network data (CAS 563 "Pairs and pairings"). Professor Smith is also an investigator in the Center for Infectious Disease Dynamics, and in the Methodology Center at Penn State.
Departments: