Assistant Professor of Psychology
Director, Contextual Awareness and Situational Assessment (CASA) Lab
Graduate Faculty, Social Data Analytics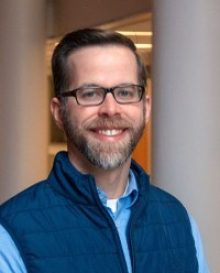 Departments

Psychology
Social Data Analytics
Professional Bio
Dr. Meyer is an Assistant Professor in the Department of Psychology at Penn State and is the Director of the Contextual Analysis and Situational Assessment (CASA) Lab. Rustin earned his Ph.D. in Industrial/Organizational Psychology from Purdue University in 2009 and his BA in Psychology from the University of Northern Iowa in 2003. Before coming to Penn State, he was an Assistant Professor at the Georgia Institute of Technology (Georgia Tech).
Rustin's research focuses on how employees' behaviors are influenced by aspects of their their work context as well as their personality -- that is, how different types of people react in predictably unique ways to different types of work environments. In this vein, a major thrust of his work is to improve Psychology's understanding the structure of situations by developing a better understanding of the concept of "situational strength" and the broader nature and structure of work situations in general.
Away from the office, Rustin enjoys traveling, skiing, cycling, swimming, and spending time with his wife and son (who also both enjoy traveling, skiing, cycling, swimming, and [hopefully] spending time with Rustin).